When:
September 2, 2017 @ 10:00 am – 4:00 pm
2017-09-02T10:00:00-06:00
2017-09-02T16:00:00-06:00
Where:
Greeley History Museum
714 8th St
Greeley, CO 80631
USA

H2O is the compound known as water, a fragile and finite global resource. Understanding our water sources, knowing how much water we use to sustain our societies, and protecting our water and ecosystems from pollutants is vitally important. No living thing exists without water.
"H2O Today" is a new exhibition at the Greeley History Museum, 714 8th St., which examines the diversity and challenges of global water sources and promotes conversation, creativity and innovation through art, science and technology. Organized by the Smithsonian Institution Traveling Exhibition Service (SITES), it will be available locally from Saturday, Sept. 2 through Sunday, May 20, 2018.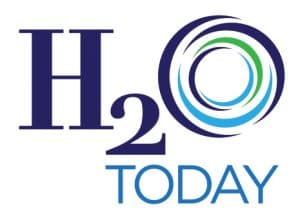 The exhibition "H2O Today" dives into what it means to live on a planet where 71 percent of the surface is covered in water, yet less than 3 percent is drinkable. The exhibition highlights its criticality in daily life worldwide through water power, industry, agriculture and home use. Visitors will learn the affects climate change, population growth and pollution have on the water cycle and weather patterns as well as the creative ways people around the world are tackling the challenges of water shortages and pollution.
Local artifacts on display include items related to the Greeley Ice and Storage Company, and a water clock used to measure water levels at the head gate for Union Colony Ditch No.3. Visitors will also have an opportunity to learn about irrigation and use an example treadle pump to see how the pump moves water.
The Greeley History Museum is one of the first museums to showcase the "H2O Today" temporary exhibition and the Smithsonian has chosen our local museum as a test site for various hands-on activities that go along with it.  The "H2O Today" exhibition is part of the Smithsonian's Think Water Initiative to raise awareness of water as a critical resource for life through exhibitions, educational resources and public programs.
The exhibit is sponsored by the Cache la Poudre River National Heritage Area and the 501(c)3 non-profit management entity of the heritage area, the Poudre Heritage Alliance.
"H20 Today" was organized by SITES and adapted from an exhibition organized by the American Museum of Natural History in New York City (Amnh.org) and the Science Museum of Minnesota in St. Paul (Smm.org), in collaboration with Great Lakes Science Center in Cleveland; The Field Museum in Chicago; Instituto Sangari in Sao Paulo; National Museum of Australia in Canberra; Royal Ontario Museum in Toronto, Canada; San Diego Natural History Museum; and Science Centre Singapore with PUB Singapore.